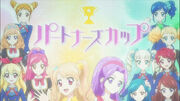 Partners Cup (パートナーズカップ, Patonazu Kappu) is an old duo tournament that was recently revived. The event was announced in Episode 78 and began in Episode 81.
Participants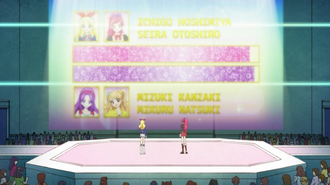 Gallery
Ichigo and Seira's Performance
Ran and Sora's Performance
Otome and Maria's Performance
Yurika and Kaede's Performance
Sakura and Miwa's Performance
Asami and Michelle's Performance
Ad blocker interference detected!
Wikia is a free-to-use site that makes money from advertising. We have a modified experience for viewers using ad blockers

Wikia is not accessible if you've made further modifications. Remove the custom ad blocker rule(s) and the page will load as expected.