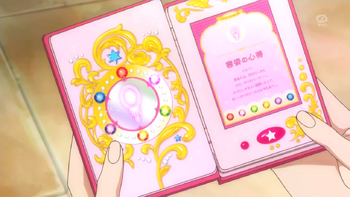 Knowledge (心得, Kokoroe, also "Accomplishment") is an achievement earned after successfully completed a special audition; there are six kinds of Knowledge. Each knowlege is represented by a color and will light up when a mastery is received.
List of Knowledge
Knowledge of Song
Knowledge of Appearance
Knowledge of Acting
Knowledge of Communication
Knowledge of Dance
Knowledge of Ties
Trivia
Ad blocker interference detected!
Wikia is a free-to-use site that makes money from advertising. We have a modified experience for viewers using ad blockers

Wikia is not accessible if you've made further modifications. Remove the custom ad blocker rule(s) and the page will load as expected.