Gorgeous New Year Tower Coord
ゴージャスニューイヤータワー
Statistics
Type
Gorgeous
Rarity
Premium Rare
First Appearance
Anime
Koh-haku Aikatsu Gassen!
 Gorgeous New Year Tower (ゴージャスニューイヤータワー, Gorgeous New Year Tower) is a card used by Sabuko Nishijima in Episode 63 for her Enkatsu performance. It is a Gorgeous type card. Since this card is extra large, the dress does come out extra large, even taller than the event arena itself.
Description
Trivia
The appeal points, 3250, is a Japanese play on her name, Sa(3) bu(2) ko(5).
The Dress Appeal is Regal Presence (

大御所の風格

).
Gallery
Video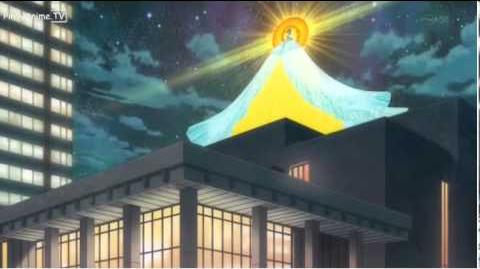 Ad blocker interference detected!
Wikia is a free-to-use site that makes money from advertising. We have a modified experience for viewers using ad blockers

Wikia is not accessible if you've made further modifications. Remove the custom ad blocker rule(s) and the page will load as expected.