Mizuki and A Soft-Shelled Turtle (美月とスッポン, Mizuki and A Soft-Shelled Turtle) is the 28th episode of Aikatsu! TV anime series and the 28th episode of its "1st Season" (1年目, "1st Season" lit. "First Year"). The episode aired on April 25, 2013.
Story
Plot
Ichigo, Aoi and Ran find themselves unable to sleep before the semi-finals and decide to have a sleepover in Ichigo's room. Reading Mizuki's new magazine for research, they learn she has started her own brand, Love Queen, designed specifically for top idols. As the girls take the magazine's advice of undergoing individual training catered to their needs, Naoto helps Ichigo realize the best way for her to train; to act instead of think. After the semi-finals come to an end, only Ichigo makes it to the final, but Aoi and Ran continue to support her despite their losses. Before the final begins, Mizuki tells Ichigo that she is using the Cup to search for a worthy partner, urging Ichigo to give it everything she's got, although she ends up in second place in the end. Later that night, Mizuki hints to Ichigo that the gap between them may be smaller than she thinks.
Full Summary
Character Appearances
Trivia
Gallery
Videos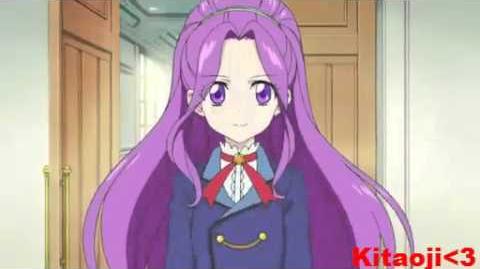 Ad blocker interference detected!
Wikia is a free-to-use site that makes money from advertising. We have a modified experience for viewers using ad blockers

Wikia is not accessible if you've made further modifications. Remove the custom ad blocker rule(s) and the page will load as expected.