What is "Aikatsu!"?
Aikatsu! (アイカツ, Aikatsu!), short for Aidoru Katsudō! (アイドルカツドウ, Aidoru Katsudō! lit. "Idol Activity!"), is a collectible card game by Bandai. An anime adaptation was made by Sunrise that began on October 8, 2012. In addition, there are also three manga adaptations, a 3DS game adaptation, and a novel adaptation.
The 2nd Season for the anime began on October 3, 2013 and the 2014 Series of the Data Carddass Game began October 10, 2013. The 3DS game titled "Aikatsu! Both of my princess" was also released on November 21, 2013.
The third season for the anime began on October 2, 2014 along with the 2015 Series of the Data Carddass Game, with Akari Ōzora as the new central protagonist. A new 3DS game titled, "Aikatsu! 365 Idol Days" was also released on December 4, 2014.
A movie for the anime titled Aikatsu! The Movie was announced at the end of the 71st Episode and premiered on December 13, 2014.
Featured Article

"Head for the skies! Ski-ski-skips♪"

– Skips♪ unit catchphrase

Skips♪ is an idol unit duo consisting of cute-type idols Akari Ōzora and Madoka Amahane that debuted in Episode 134. Prior to even thinking about becoming a unit, the two members of Skips♪ bonded after Akari helped Madoka become an idol confident enough to address her grandmother Asuka Amahane for a premium rare. This event, having give Madoka a high degree of respect and admiration for Akari, caused her to want to form a unit with her after seeing how much fun Rin and Sumire were having with their successful unit, Dancing Diva. Akari agreed immediately much to her surprise, and after spending a day with her upperclassman and learning much more about her, Madoka wonders why someone as amazing as Akari would want to be in a unit with her. This is later answered by Akari who states that she believes she'll be able to see a new light and new worlds by forming this unit with Madoka and being with her.

The name "Skips♪" comes from the happiness you feel while spontaneously skipping. Dreamy and cute, this unit, with a sky motif to match their desire to aim to continue reaching the sky and open new doors together plan to go even higher. And after emerging victorious in the Unit Cup they're one step closer to the skies they're skipping to in joy!



Poll
What is your favourite Dream Story?
Featured Videos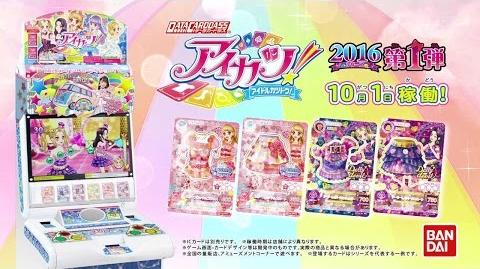 Aikatsu! CM 2016 Series - Part 1♪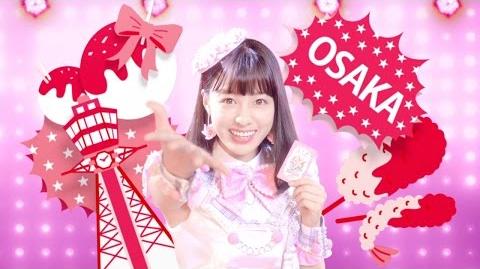 Aikatsu! CM: Kanna Hashimoto aims to be a Top Idol♡
AIKATSU! SHOWTIME☆ 2015 Series - Part 6
Recent Blogs
Create blog post





















2 new schools have announced!




                                                                                Akita at Komachi Girls' School                         Minami at Churami Beat Academy

…

Read more >

The game will have a playable demo and a new trailer.  You have to scroll down towards the bottom of the page to see it.




http://tgs2015.bandainamcoent.co.jp/title/index.html

Read more >

I would never guess to find Nono and Risa's parade coord here...

As you can see, Nono's parade coord have the same tops design as Hinaki and Madoka's parade coord

As for Risa her parade coord have the …

Read more >
See more >